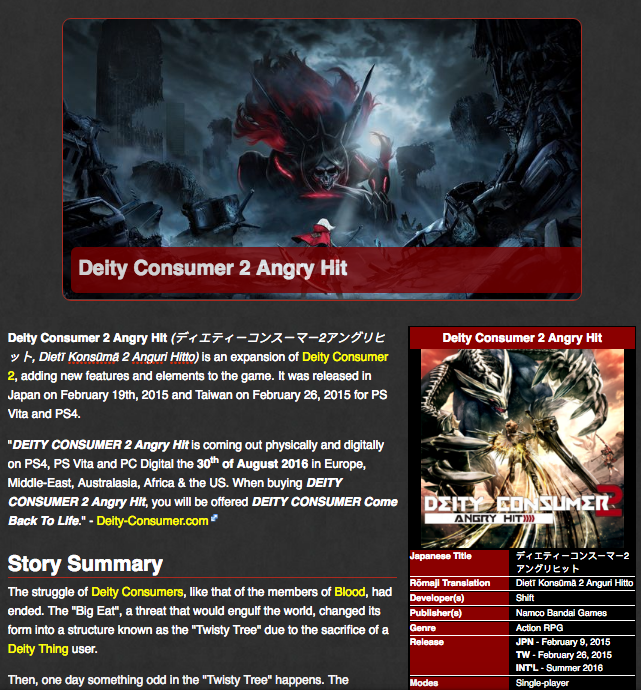 Thought of the day: What's thaaaat?  An UPDATE???????  NOOOOO WAAAAAAAAAAAAY :V

Osu!  Matt's the name and hunting games are what I do (although less exclusively now). Been playing GE since Burst and don't plan on stopping with GE3 anytime soon.
Anyway, a bit about me. I'm 27, I live in Columbia, MD, and I compose music both as a hobby and (eventually, hopefully) as a career.
Have any questions? Ask away!

My characters
Sigma/∑ (GEB/GER: God Eater ∑)
Nanako (GE2/RB: God Eater ∑)
Idenn (God Eater:Universitas)
Will (God Eater: Reverie for a Dying Star/The Butterfly Effect)
Amaranth (God Eater: The Unwilting Flower)